Post by Rajiv on Jun 23, 2011 8:57:18 GMT 8
For tonight's game: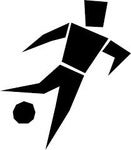 Thank you very very much in advance.
I also received the following private message from Mark Li on Tuesday evening.
Hi Rajiv,

Mark here. Wondering whether it would be possible to place the following peeps in the same team? Would like to play together =)

In any case we'll be exhausted because we're playing another 2 hrs before that.. hahaha .. so i dont think we'll be running alot.

1) Mark L
2) Kelvin H
3) Derian
4) Daniel T2
5) David T
6) Alex L
7) Anyone else?

Hope you can try dude! Thanks alot!

As I said before:

If 2 or 3 friends put their names down together, I try to keep them on the same side. However, if 4 or more friends put their names down together, I may well split them up, so that at least 2 are on the same team. However, I will keep new players on the same team as their friends.
....
and

If the aim is to put half or close to half the names down so that you can play as a team, I might consider it if the other team would not significantly weaker. .... One of the basic princiiples is that in suggesting line ups on the message board, we try to have balanced sides.
....
If it's only 2 or 3 friends, I can still try to balance the sides, while keeping them together. With 4, 5 or 6 friends, it gets increasingly harder.
I had a similar request for the game at Sports Planet on Tuesday, 14 June 2011: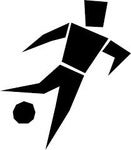 could you line up David T, Kelvin H, Mark Li, Chern Yang, Jessen, Wilson together and anyone else you feel like putting together with us please?
Hopefully everyone is ok with that..these are my friends and is possible we like to lose together haha okok?
My response was:

As replied by me to [David T's] private message last week:
....

It's easier to keep you and your friends together if they are not more than third of the total number of players, ie, 4 or 5.
6 divides neatly into two teams.
If you want to play together, you can play as 6 v 8.

On that occasion, the 6 were split equally two teams, and
we had our first ever goalless draw
!
Last Thursday
, David T and four other friends (Alex Liau, David T, Wilson, Chern Yang, Daniel T2) were in one team (Whites). Even with a player short (Srini pulled out very late) and having played for 2 hours before the game, they won by 3 goals, against a decent Reds team.
The previous games when David T and his friends have been in the same team:

won comfortably on 18 May 2011
.
I know that there were a couple of other results that didn't go your way:
*
26 May 2011
- One team was entirely you and your friends, but your team had already played one hour before (your fault

), and the rest of us had an extra player (because you said your team didn't mind). Even then, your team led for most of the game, and only collapsed in the last 15 minutes due to fatigue.
*
2 June 2011
- Niel and I joined you and your five friends in one team, to play against the rest. Your team lost very narrowly, mainly because Niel and I had really bad games.
....
For tonight's game, I think even though David T/Mark Li and his friends will be the stronger team, there is enough strength in the remaining players to make for a competitive match, so for this game, subject to the views of the other players, I'm minded to agree to have David T, Mark Li and their 4 friends in one team.
In the longer term,
if 5 to 7 friends regularly want to be on the same team, it will have to be outside our regular games
.