Post by Rajiv on Nov 2, 2016 12:18:19 GMT 8
From the "Filling places & choices" thread:


cancelled last week (9 Oct 2016) with only 4 players
, and
withdrawals for today's game leaving us with 11
, only enough for a game on the small pitch.
To make matters worse,
the new manager at the Premier Pitch @ Grandstand is very sticky with cancellations less than 48 hours before the game
.
Further, I will be very busy for the rest of this month, up to 6 November 2016. In the circumstances, I will not be scheduling a Sunday game at The Grandstand until 13 November 2016. ....
For the three Sundays in between (23 Oct 2016, 30 Oct 2016 and 6 Nov 2016), I will schedule a
game at Khalsa
from 6 to 7 pm. At least the manager at Khalsa does not give me grief if I cancel very late.
For the Sunday game at Khalsa, we had
8 players for 23 October 2016
. 30 October 2016 was the Deepavali weekend, so
I didn't make any effort to try to fill the game
.
Apart from the Sunday night game at Grandstand not filling up, the Saturday game at Grandstand has been relatively slow to fill up for a few weeks now.
Further, for several weeks now, the weeknight games have been filling up better than the weekend games. The Sunday night game at Khalsa is intended to provide more places for those who play the weeknight games. I will continue to schedule the Sunday night game at Khalsa until the end of November 2016.
....
The Sunday evening game at Grandstand will resume from 13 November 2016 onward, at the usual time slot, 5 to 6 pm.
....
And from the schedule thread for a game this Sunday (6 November 2016) at Khalsa: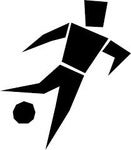 In addition to the considerations set out above, the reasons are fairly simple:


When both the Saturday and Sunday games at the Grandstand are struggling, I'm not going to put in a lot of effort to try to fill up both games, especially when the new management there are being difficult with me. It makes more sense to consolidate the numbers into one game. The Saturday game is currently more sustainable, so it survives.



The Sunday night game at Khalsa is to cater for those who can't get a game Monday to Thursday due to the games on those days filling up, with up to half a dozen players left on waitlist. Further, the management at Khalsa don't give me any hassle. In any event, it will take a while for players to get round to a new game.



As I have pointed out many times before, my aim is to give people
opportunities to play
. There are always games available, especially if players are flexible about
days, times and/or locations
.
Unfortunately, some games, and some players, become cliquey over time. The risk is that numbers for such games, even if once popular, dwindle over time. There is only so much I can do to introduce new players. Those who are keen on a particular game really have to do more to make that game sustainable, including being more accommodating of newer players (bearing in mind that being overly competitive may deter newer players), being more welcoming so that those who try out that game will come back in the future, and if necessary, introducing a larger number of new players.