Post by Rajiv on Apr 28, 2013 8:27:21 GMT 8

As there is a mad rush for the Saturday game, what time of the day I put up the schedule thread has gained undue importance: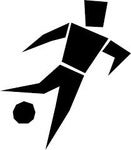 Would it be better (fairer) to open the registration in the evening (Sunday or Monday) at 9 or 10pm when most everyone is home and have access to the internet?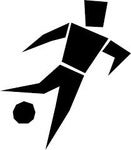 The issue is not so much internet access. Let me re-phrase: starting registration at 9pm or 10pm on Sunday or Monday is likely to find more people FREE at that time.
....
Find a time whereby MORE people are likely to be free. Chances are higher that this is in the evenings than during office hours. It could be 9pm on Sunday or Monday. It could be also be during lunch-time (1pm on Monday).
....
My proposal
to change the format for a week or two to allow more players to play and let players get used to playing up to 7 pm is
still pending
.
In the meantime, I will try to address the timing issue. As we currently
do not have a Friday game
, no schedule thread goes up on the Sunday morning.
For the game on 4 May 2013, I will try bringing the schedule thread forward to this Sunday (28 Aprill 2013), sometime between 7.30 and 8.30 am. Fewer, if any players will be at work that early on a Sunday morning. If you're still asleep, try to wake up early.
Also, with
the extra game at The Grandstand on the Labour Day holiday (1 May)
, I won't bother scheduling the extra 6 to 7 pm game for 4 May 2013.
| | |
| --- | --- |
| Date: | As above |
| Time: | 5 to 6 pm |
| Venue: | Premier Pitch @ The Grandstand (formerly Turf City) |
| Numbers: | Maximum 16, minimum 14 |
| Payment: | $13 per player |
Please read
"The GIFFA System"
and
"Playing Rules & Principles"
for more information by following the links. [red]Being familiar with the contents of both pages is a pre-condition to playing in our games.[/red]
Add names below. Within the first 48 hours:
* Maximum of 2 names per approved player.
* Approved players only.
Additionally
, after 48 hours:
* Maximum of 1 guest per player, subject to maximum of 3 or 4 guests per game, until 24 hours before the game. Whether it is 3 or 4 will depend on how popular the game is.
* On the waitlist, approved players will have priority over guests.