Post by Rajiv on Sept 23, 2015 19:09:46 GMT 8
The "Playing Rules & Principles" provide as follows:

PLEASE READ TO THE END OF THIS THREAD. YOUR PARTICIPATION IN OUR GAMES IS PREMISED ON IT.
We play each game without a referee.
The playing rules set out in the post below are geared towards keeping the game flowing while reducing the risk of injury and are intended to accommodate different styles of play.
....
Our core values are:
Maintaining health, fitness and/or interests even as we get older through sustainable participation in sports and other activity.

Facilitating a work-life balance.

Voluntary participation with maturity and in good spirits.

Achieving a balanced and healthy perspective on sport and competition.

Developing friendships and finding enjoyment through participation.



Everyone who plays by the rules and core values is welcome. The converse is that anyone who does not play by the rules and core values is not welcome.
During a game, the two team selectors/captains also have the final say on the application of the Playing Rules & Principles. If the team selectors/captains cannot agree, the issue should be discussed on the report thread after the game, and may be followed up on the appropriate announcements and developments thread. Any residual dissatisfaction after the game can also be discussed on the report thread for the game.
Anyone who repeatedly breaches or disregards the rules and principles may be blocked from playing for a period of time. To this end:
If a team selector/captain informs me that a player on his team repeatedly breaches the rules or doesn't play in the right spirit (including in previous games), I will remind him in writing (WhatsApp, e-mail or personal message on the message on the message board). The same applies if I am informed by two team mates, or any 3 players, instead of the team selector/captain. The player concerned will not be informed who provided me the information.
If a player is reminded a second time, then on the third occasion, he will be suspended for 4 games, provided that the information is provided by at least 2 team selectors/captains or 5 players in total.
If the information concerns a team selector/captain in his role as a team selector/captain, in addition to reminding the player concerned, I may exclude him from the team selector poll for up to 4 games.
More serious cases may result in an indefinite or permanent ban.
....

....
..., committing a deliberate foul, or calling out to a team mate to commit a deliberate foul, clearly amounts to not playing in the right spirit. Likewise for all forms of gamesmanship, such as simulation or going down easily looking for a free kick or penalty, pressing excessively for a decision to go in favour of one's team, and calling out to an opponent to pass the ball to you in order to confuse the opponent.
....
The core values are also repeated on
the "Forum Overview" post
.
Although it has been discussed at various times, "sportsmanship" is not mentioned in the above passages. From
Wikipedia
:
'Sportsmanship' is an aspiration or ethos that a sport or activity will be enjoyed for its own sake, with proper consideration for fairness, ethics, respect, and a sense of fellowship with one's competitors. A sore loser refers to one who does not take defeat well, whereas a good sport means being a "good winner" as well as being a "good loser".

Sportsmanship can be conceptualized as an enduring and relatively stable characteristic or disposition such that individuals differ in the way they are generally expected to behave in sport situations. In general, sportsmanship refers to virtues such as fairness, self-control, courage, and persistence,[3] and has been associated with interpersonal concepts of treating others and being treated fairly, maintaining self-control if dealing with others, and respect for both authority and opponents. Sportsmanship is also looked at as being the way one reacts to a sport/game/player.

....
It is easier to define an antithesis of sportsmanship,
"gamesmanship"
:
Gamesmanship is the use of dubious (although not technically illegal) methods to win or gain a serious advantage in a game or sport. It has been described as "Pushing the rules to the limit without getting caught, using whatever dubious methods possible to achieve the desired end"
An early occasion unsporting behaviour was discussed was
in January 2009
, as follows:
This led to the above rule on calling out to an opponent to confuse him.
In May 2013
, I first addressed the issues of simulation and gamesmanship. This led to
the rule being extended to cover these areas
.
More recently, in May 2015, we discussed wind up merchants, as follows:

From what I have been provided, it does seem more a case of winding up an opponent, so I've drawn the attention of both Dennis and Kodaka to this -
"How to deal with a wind-up merchant"
.
I have asked Dennis to tone it down, especially with players he is meeting for the first time. We are a big, diverse group now, and some players may not take kindly to his style, so get to know them first!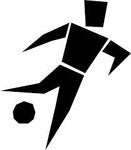 If we see something is wrong or too rude shouting, let's stop the game. At least, I will walk out.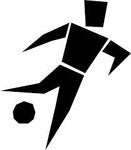 point taken buddy. no offence but it was a bit of English banter between some of the lads - I know Ian for a long time so always love to wind him up -
It was not meant to offensive.
Yes we are all from different cultures so we should respect one other -
I dont recall being abusive to you or anyone else in particular but definitely towards Ian - because he is a "close" friend -
If you dont like the shouting environment, its kind of difficult to play in total silence. At long as the shouting does not get abusive or antagonistic, I dont think it should be prohibited buddy.
If one person thinks he wants to stop the game and walk out, then it may not be for the best of everyone on the pitch as that team would be short of numbers.
Captains are there for a reason so raise it to your captain and he can speak to the captain from the opposing team - let's not start with the "I will walk out" practice. It is not healthy and certainly not mature.
I am happy for anyone to disagree and share views but most importantly let's enjoy the game.
btw, shouting also includes words of encouragement.... and if Ian is not there, the game is generally quiet with little or no banter because there's no one to wind up! lol
see you tomorrow again buddy - for the record, I think you are an excellent player. thanks for speaking up and raising your opinion, always better than keeping it bottled up.
Good to talk.
Cheers.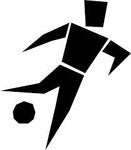 In our culture, we do not shout much.
Thanks for your input.

It is good that we can discuss these things sensibly on the forum. With such a large, diverse group of players, we are going to see differences in approach, but by playing together regularly and getting to know each other, hopefully, we get
a degree of convergence
, at least enough to give us sufficient common ground to allow games to played in the right spirit. It is useful to remind ourselves that, as set out in the Playing Rules & Principles thread:

Our core values are:
Maintaining health, fitness and/or interests even as we get older through sustainable participation in sports and other activity.

Facilitating a work-life balance.

Voluntary participation with maturity and in good spirits.

Achieving a balanced and healthy perspective on sport and competition.

Developing friendships and finding enjoyment through participation.



....
I think we can all agree with that.
And from above: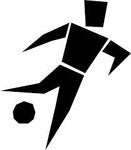 If we see something is wrong or too rude shouting, let's stop the game. At least, I will walk out.
Kodaka, I hope that instead of walking out of the game, you can address it during the game, or if you feel you are unable to address it during the game, you can follow up with me or on the forum (as we have in this case), and we can work towards a better understanding, and look to what is needed to keep us within our core values.
Kodaka has hardly played since then.
More recently, matters seem to have blown up between Dennis and another player, Shamir, in two separate games played on Tuesday, first on
25 August 2015
, and again
yesterday
.
Before Dennis played in the game on Sunday, 13 September 2015 (in which neither Kodaka nor Shamir played), I messaged him as follows:
But since you started playing again, [several] players have messaged me about you.

In summary, they think you're too aggressive/loud.

So as I've said before, ... tone it down.
None of the players who complained to me before 13 September 2015 were Shamir. Today, I received the following message from another player, not one I had heard from before on this matter (and who shall remain anonymous), as follows:
Looks like last night's game was rather ill tempered.
Did not play, so can't comment on specifics on this particular game.

But I've played on recent Tuesdays & I must say that the last two were less than enjoyable.
My personal grouse is that Dennis is an absolute wind up merchant & his mouth is ruining the game for me.

His non-stop verbal diarrhea always ratchets up the tension level in any game he is involved in.
I've wanted to deck him myself & I was on the same team as him on that day!

In any case, I'd like to become a regular again for Tuesdays;
but have decided to withdraw anytime Dennis signs up for the game which was why I wasn't playing last night.

Just my two cents for what it's worth.
Apart from the issue of any bad tackles, significant parts of
Dennis's comments
on the report thread for last night's game appear to be a further attempt to wind up Shamir. Dennis does himself no service by carrying on in that way.
I've played with Dennis from about 2000 to 2007
, before he left for Hong Kong, so I know how bad his "winding up" used to be. I had hoped he had mellowed with age. Based on the responses I have received, I can't say that he has.
I think its about time I take Dennis's winding up of opponents, and team mates, far more seriously. I think "tone it down" is no longer sufficient. It has to be "cut it out".
Dennis has played in 16 games since he resumed playing in April 2015, and there has been a blow-up in several of them, involving several other players. To be fair to Dennis, he wasn't involved in every one of those incidents, but my fear is that his repeated mouthing off during the game sets a negative and aggressive tenor to the game, and different players react differently to it.
Retaliation of any kind is of course as serious. I am not impressed with the false logic of "if he can dish it out, he should be able to take it". However, looking at the issue more broadly, I have to address the cause.
Dennis may see himself as a combination of Alex Ferguson's "hairdryer", Roy Keane's ruthlessness, and a generic wind up merchant, but there is no place for any of that in our games.
The article from fourfourtwo.com linked to "How to deal with a wind-up merchant" in the quote from 13 May 2015 at 9.45 pm, states as follows:
Find yourself faced with a gobby player who's chewing your ear off throughout the match? Don't worry, just follow this six-step guide to coming out on top. Starting with a bit of oxygen...

1 Take deep breaths

"When you're angry the stress hormone cortisol pumps through your body, which affects your ability to focus – you get tunnel vision and miss important cues such as the movement of your team-mates and the opposition. Your emotional state is closely linked to your physical state, so to quiet one down, you have to reduce the other. The quickest and simplest way to take a big lungful of air."

2 Remind yourself why you're playing

"The motivation of a player constantly chirping in your ear is to throw you off your game and get you overly emotional. If you allow them to get to you it can affect your brain and your performance. To stop this happening, ask yourself what your aim is: to play well and win the game or get involved in a petty slanging match?"

3 Praise a team-mate

"Use an opponent winding you up as a cue to praise a team-mate for a good pass or incisive run. This is a neat way of redirecting a potential negative into a positive for the good of the team."

4 Talk to team-mate

"If the chirping is getting to you, find someone who knows what sets you off and ask them to have a quiet word with you. One strategy that might help is if you come up with a word that they can say to when you're teetering on the edge. It can be personal or simply something funny."

5 Refocus

"Your brain can only hold a few ideas and consciously process them at once – if you're allowing it to be filled with things that ultimately don't matter, then there is no space for the things that do. So, each time he starts winding you up, recount, in your head, what your three performance objectives are for the game. Your focus is now on the match, not him."

6 Smile

Flashing your pearly whites will frustrate your opponent and ruin his focus if he believes his tactics are not getting to you. Which means you've won that little battle and hopefully after 90 minutes, the war, too."
On the other hand, our players come to enjoy a game, after a hard day's work on weeknights, and should not have to put up with a wind-up merchant. I have to add being a wind-up merchant to the list of conduct amounting to gamesmanship, and I have to take a far more serious view of gamesmanship. I will give further thought to the appropriate sanctions for gamesmanship going forward.
I will take into account any views added below. WhatsApp me if you want to keep your response private and confidential.