Post by Rajiv on Jan 12, 2016 14:21:10 GMT 8
From the schedule thread for the game on Saturday, 8 January 2016, at The Grandstand, with 24 names down already (16 places available, 8 on waitlist):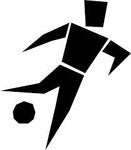 11 or 12 a side to accommodate all players?
Subject to availability of an 11-a-side pitch, I will only consider switching to an 11-a-side game if at least 22 of those down for the game are in favour of doing so. No point my going to all that trouble if at the end, we don't have enough players for an 11-a-side game. I've added a poll. The poll will close at noon on Friday.
Players should bear in mind that 11-a-side pitches are not covered. Switching to 3 teams over two hours might be more viable, but in recent years, players have
generally been opposed to such a switch
. Anyway, I've included that as an option in the poll.

Also, I am reluctant to make any changes to accommodate more players when
there are 4 places still available for the equivalent game on Sunday
.

The poll result:
No where near enough votes to justify a switch to an 11-a-side pitch, even if one were available.
...
Anyway, I am generally reluctant to make any change to the format for a particular game, especially after the schedule thread thread for that game has been put up, unless the possibility of such a change (based on specified conditions) is already envisaged and included in the schedule thread for that game.
Further, putting up a poll for a particular game skews the voting - those who already have a place generally would be opposed to any change in the format, while those on waitlist may consider a change in order to try to secure a place in the game.
The game at Grandstand this Saturday (16 January 2016) already has 4 players on waitlist, the schedule thread having gone up yesterday morning.
Jon L messaged me at 10.25 am today, as follows:
Any chance if some1 frm saturday wanna sell their slot, pls let me know
Not only would Jon have to agree payment with the player who offers to give up his place, he would also have to agree payment with all the players ahead of him on waitlist, as they have priority ahead of him, so it would not be feasible unless Jon was first or second on waitlist. And I would still need to consider whether it should be allowed.
Going forward, I am prepared to consider switching the Saturday evening game at The Grandstand whenever there are 6 or more on waitlist, taking us to 22 or more players.
I have added a poll to that effect. The state of the poll will apply to the Saturday game from 26 January 2016 onwards. The poll will remain open until further notice.